// FAQ
Web Design and Development
Frequently Asked Questions
Do I need a Website?
A website opens up all kinds of potential marketing opportunities including: low cost, email, customer support, available 24/7, global reach, update your products quickly and easily, promote sales instantly and more! A website will expand your business allowing a more convenient method of shopping for your customers. They get to shop when they want and where they want without the headache of travel or restricted hours. A website can do these vital things for your business;
Customer Focus: A website is not about you or your business per se. It's about your customers. And to serve your customers the best way possible, having a website that works for you 24 hours a day, 7 days a week can literally be the difference between success and failure.
Professional Branding: In this 21st century and digital age, it is generally expected of you to have a website. It's really 'not cool' to have potential clients and customers of yours go to your supposed domain only to find out that there's nothing there. Whereas other businesses may not pay attention to maintaining their brand, a website will help do that for your business.
Automation: A website can do so much along the lines of making your business run smoother and simplifying your life. There are businesses that spend hours and hours having to respond to clients who ask, "How much?" But with a website, that reduces significantly, allowing you to handle the other parts of your business. This also covers inventory management, client management, invoicing, billing, payments, communication and lots more.
Effective Advertising: One of the single most important factors in running very effective advertising online is the presence of your website. Without a website, you are most likely going to waste more than 50% of your advertising dollars because you won't be able to track your customers, retarget ads to them, identify potential customers similar to your existing customers, and a whole lot more.
Why should I choose your company for my website project(s)?
We know what we are doing. Let us help you design a professional website presence. There are a lot of website design companies in Yaoundé and Douala but there is a lot more to designing a site than just getting a site up and running and that makes us different from other web design agencies in Cameroon. We make sure it is accessible on multiple browsers and platforms, search engine friendly, loads in a reasonable time and much more! We have been in the website design industry for quite some time now and we have gained the needed experience to ensure your website succeeds on the internet. In terms of pricing, We always offer our customers the widest range of services at the affordable prices you can think of. We employ a staff of fully trained, friendly and professional agents that are ready to assist you always. Contacts us now to discuss your business and receive free consultations.
How long does it take to create a website
It usually takes from 3 working days to complete your website and on a rare occasion, up to 10 working days. So normally, if your site is started on a Monday, it should be completed by the end of the week Friday. By the end of day 2, we allow you to see how it's going so you can give us your feedback and direction.
In some instances, the time frame is determined by the size of your website, the complexity of your website design, and our current client design schedule.
Please Note: We commence work once all necessary information to create the site has been provided. We are unable to stick to these timelines if information is brought midway during the project. This might not only delay the projects completion but might also increase the cost of developing your site. So we strongly advise that all necessary information (logos, pictures, write ups, product pricing, etc.) should be provided before the site construction is commenced.
Do you offer customized emails?
Yes all our website design packages include free custom email address at no extra cost
Does your package include website maintenance?
By default, our website design packages do not include ongoing site management or site maintenance. This is because every site is different and every client has different needs. We provide site management and maintenance on a case-by-case basis. Once your site is up and running and we know the demands of managing your site, we are then able to discuss a site maintenance/management fee, however our default fee is usually charged per month.
Does your package include Cpanel?
Depending on the size of your project we decide whether to host your website under an addon hosting account and in such instance, you can not have access to your cPanel. If in case your website has been given a dedicated hosting account we can then provide you with your hosting account details.
Do you offer domain registration and website hosting services?
Yes we do. We would love to assist the purchase of domain and hosting, based on your requirements.
customers, and growing overall sales. Give us a call.
Once a website is made, can I maintain it myself?
Yes you can. We provide you with the necessary login details to enable you access your site and make whatever changes you see fit. We even provide you with a basic tutorial overview in order to help you do so.
How secure is the website?
Although there is no standardized measurement for the security of a site, we'd like to say that our sites are very secure. State of the art technology is used to block out malicious bots and hackers and all financial card transactions are processed at the highest security levels available. We've got systems in place to mitigate as much as possible Distributed Denial of Service attacks, SQL injection attacks and a whole array of other technical weaknesses. We have not had any data breaches and look forward to keeping it that way.
How much will it cost to make a new website?
Check from our pricing page. Please note that pricing might differ if you have certain special demands like customized or template-based design or if you need creative elements to be added to the website or special web applications developed and integrated on your website, etc. The final cost will depend upon your individualistic requirements. Our standard website design and web development packages ranges from 50,000 FCfA to  500,000 FCFA or more.
What are your payment requirements?
We require 50% of the project value at the time of starting the project. After the design is approved and the coding is complete, we'll show the website from our server. Once the website is approved, you need to pay the balance 50% to enable us to transfer the website to your server. For projects with high value, we are happy to discuss and receive payments in 2 or more installments.
What is a responsive website design?
Responsive web design or responsive web development is an approach to improve the readability of the website pages across various devices, which includes PC desktops, retina displays, tablet screens and mobile phone screens.
Can you help my current site look more professional?
Yes. Give us your requirements and we have experienced expertise to help you give a new professional look that really whistles!
What payment methods are available?
We prefer cash payment. However, we accept cheque, mobile money and direct bank transfer or deposit.
What is your response turnaround time?
We will respond to all the emails quickly. Approximately the first response can be expected within 60 minutes in our working hours. Within 24 hours all the first responses will be executed.
Will I have a say in the design process?
Definitely, our goal is to satisfy you and your input is very important to us. You can give us any site that you like and we will be happy to emulate and still come up with a website that will be consistent and will represent your whole brand.
// We Carry more Than Just Good Coding Skills
Let's Build Your Website!
// support center
Our Support Team
will Always Assist You 24/7
01
For Partners
02
For Customers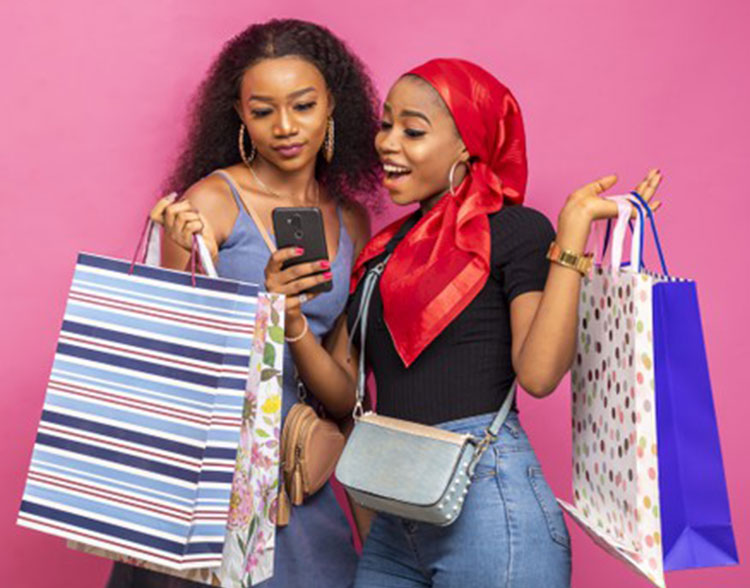 03
For Startups